What is Betfury?
Betfury is a decentralized gaming platform that was established in the year 2019. On Betfury, there are several ways to earn cryptocurrency, including mining, staking, and Free Boxes (Free BTC, BFG, and BNB every 20 minutes). REGISTER HERE.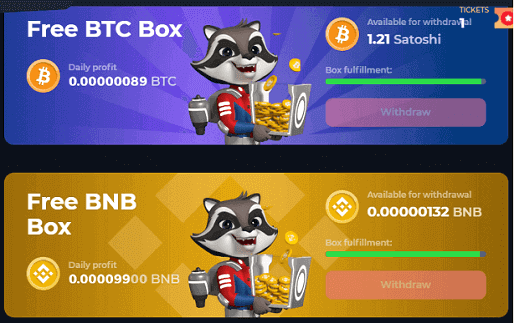 IMPORTANT: Before you register, first, you must be at a legal age or over 18 years old. For various legal or commercial reasons, they do not permit accounts to be opened or used by customers living in certain jurisdictions, including but not limited to:
Afghanistan, Algeria, Antigua & Barbuda, Australia, Austria, Azerbaijan, Belarus, Bahrain, Belgium, Bhutan, Brunei, Bulgaria, Canada, Central African Republic, Chad, Côte d'Ivoire, Croatia, Cuba, Cyprus, Czech Republic, Democratic People's Republic of Korea (North Korea), Democratic Republic of the Congo, Denmark, Eritrea, Estonia, Finland, France, Georgia, Germany, Greece, Guinea-Bissau, Hungary, Iran, Iraq, Iceland, Israel, Ireland, Italy, Jordan, Kuwait, Latvia, Lebanon, Liberia, Libya, Lithuania, Luxembourg, Malta, Montenegro, Myanmar, Netherlands, Netherlands Antilles (Curacao, Sint Maarten, Bonaire, Sint Eustatius, and Saba, Aruba), Norway, Oman, Palestine, Poland, Portugal, Qatar, Republic of the Congo, Reunion, Romania, Russia, Saint Martin, Saudi Arabia, Serbia, Sierra Leone, Slovak Republic, Slovenia, Somalia, Spain, Sweden, Switzerland, Syrian Arab Republic, Sudan, Suriname, Trinidad and Tobago, Turkey, Ukraine, United Kingdom, United Arab Emirates, United States (and its dependencies, military bases and territories i.e. U.S. Minor Outlying Islands, U.S. Virgin Islands), Vanuatu, Yemen.
For more info, visit their terms and conditions page.
How to Earn Passive Income?
To earn the passive income, you must Mine or Buy and Stake BFG tokens. You can buy BFG Tokens on Biswap and Apeswap. When you stake your BFG Tokens, that is the time that you will earn daily payouts.
The image below shows the estimate of how much crypto (BTC, ETH, BNB, TRX, USDT) you will receive daily, monthly, and quarterly if you are staking 100,000 BFG tokens. You need to have at least 10 BFG Tokens to earn daily payouts.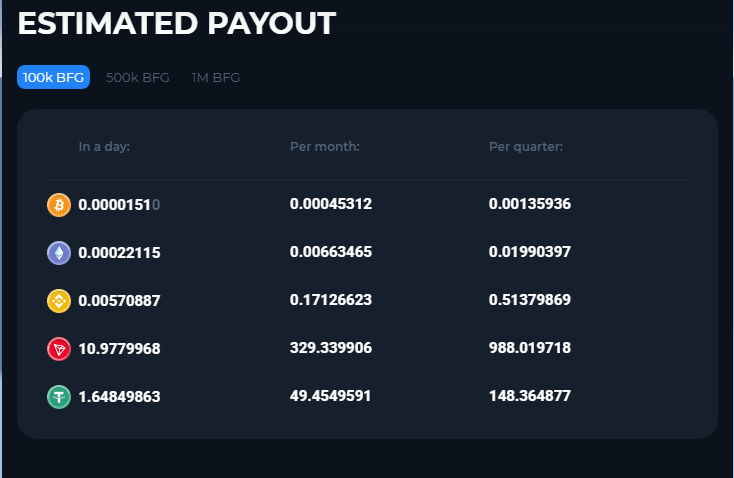 Update: You now also have a chance to win up to 1 BTC every 12 hours with their Fury Wheel.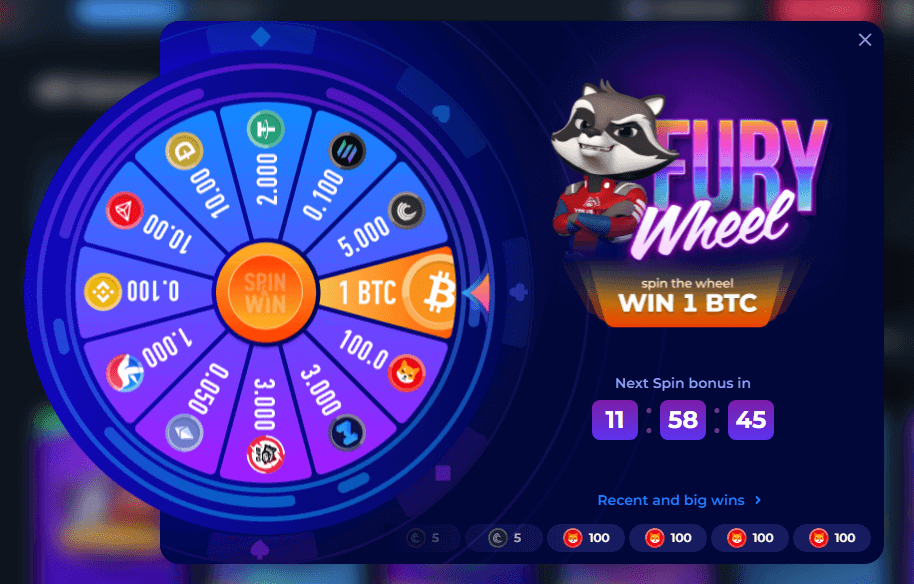 How to Mine the BFG token?
BFG is the token used in the Betfury platform with a maximum supply of 5billion BFGs.

Betfury has a unique mining solution whereby placing bets on over 3500 games like dice, Plinko, crash, keno, mines, and slots you can earn or mine their BFG token.

Note: Whether you win or lose, you still mine BFG Token. So it is a win-win situation even when you lose because you will still get rewarded with a BFG token. Their new minimum bet to mine BFG Token now is $0.01.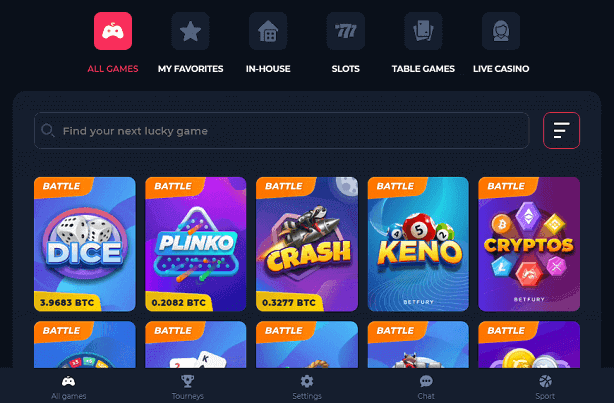 Depending on what coins you will use, you must wager a corresponding amount of cryptocurrency to mine. For example, in the image below, the current mining/wager price for One BFG token if you use Bitcoin is 9799 satoshis, which is for in-house games, and 3699 for slot games.

The crypto wager price will increase every 50 million BFG mined.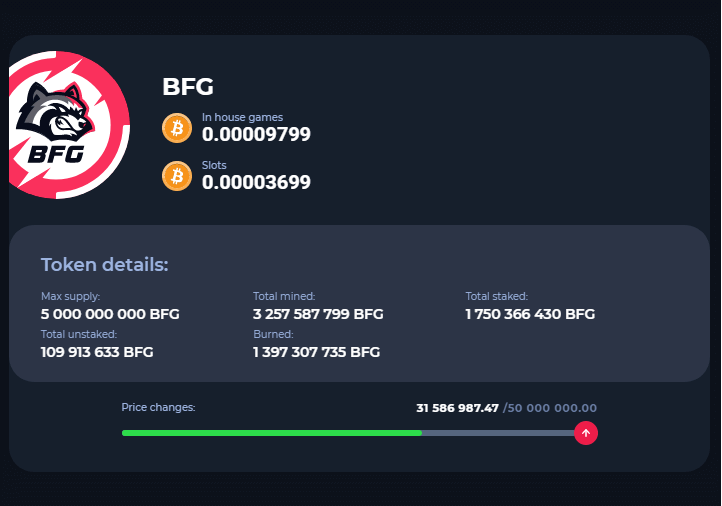 You can also have up to 25% cashback when you lose depending on your rank. Your rank goes up depending on how much you have wagered(Rank level never goes down).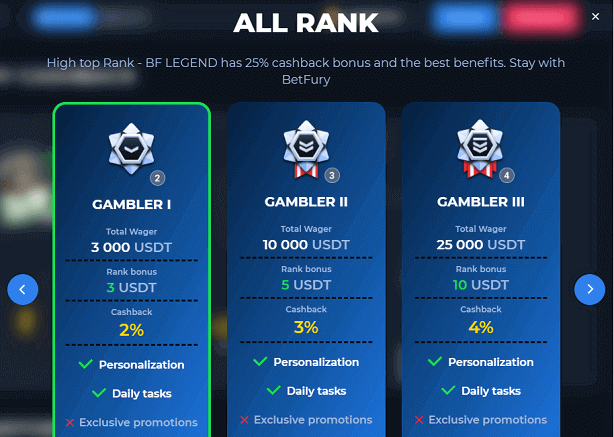 How to Stake BFG token?
You don't have to do anything. You need to keep your BFG tokens in your account.

The BFG Tokens that you mined is used for staking. Depending on how many BFG tokens you have and how much crypto is in the rewards pool, you can earn daily payouts. The image below shows the current rewards pool at the time of this writing, and it is refilled every month.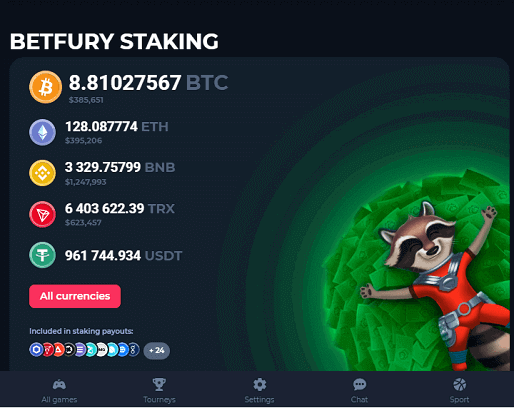 Remember payouts changes depending on the rewards pool.
About Deposits and Withdrawals in Betfury?
Based on our experience, their Deposits and Withdrawals are fast. But like other platforms, some cryptocurrencies require a minimum deposit and withdrawals. So you need to check it first before you do your transactions or lose your funds.
General Tips to Remember when using Betfury.
1. Don't wager your BFG Tokens: You will not get rewards if you use your BFG token and lose.
2. Bet only what crypto you can afford to lose.
Want to try Betfury? REGISTER HERE.